More than 50 percent of our 3,000 members are connected to UC Berkeley in some capacity as either alumni, parents of alumni and/or current or retired faculty or staff. Their voices and perspectives enrich our community greatly. 
---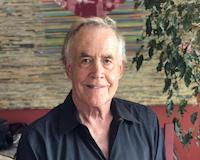 There is nothing so pure as the love of learning. Just as Cal taught us this lesson years ago, today, OLLI, with its large menu of stimulating courses, effectively carries on this tradition. And, while I look forward to the day I can rejoin my fellow students in the classroom, OLLI's online courses are an amazingly effective and joyful substitute.
Jake Warner, J.D. '66
---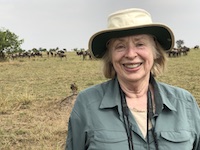 I find studying with OLLI just as exciting as I did studying as an undergraduate…there is always so much new to discover about the world and OLLI seems to have found a way of continually reaching new instructors and new subject matter. And I love having that Cal connection…Cal was my ticket to my rewarding career as a school superintendent; now it richly enhances my retirement.
Nancy Spaeth, Cred/Cert '78, Ed.D. '88
---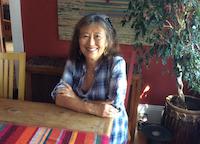 For me, OLLI classes represent the best of any college experience. Brilliant lectures and engaging colleagues with none of the stress of exams or papers!
Toni Ihara, B.A. '68
---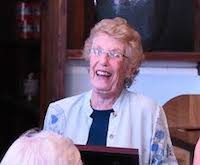 When I retired from professional life, I had plenty to keep me busy—seeing friends, reading all those saved books, volunteering, joining clubs, but I came to realize that something was missing—structure, connection and intellectual stimulation. I saw an ad for OLLI and thought I would give it a try. What I found was a treasure trove—great people, great classes, and a community that resonated with everything that was interesting to me. Being a science major, I was never able to take the classes I now could savor at leisure—without the pressure of exams! I've loved classes in History, Music, Politics, Film, and even Scandinavian Mysteries, many of them taught by Cal professors. The experience was, and remains, pure joy. I have been a devoted OLLI member since its inception—it keeps me aware, engaged, and involved with life.
Lucille Poskanzer, M.S. '76
---
After I retired I found I needed a way to keep my mind active, continue learning (especially in areas like music, history, politics, and film), interact with smart people, and add some structure to my weekly routine. OLLI gives me all of this and more. I also enjoy the fact that as a Premium member I can sign up for multiple classes and then focus on the ones I find most interesting as the term progresses. With the recent advent of online zoom delivery I can now attend most classes when it's most convenient for me…and of course my commute to class is MUCH shorter!  
Paul Hennessey, M.B.A. '82
---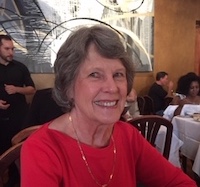 When my husband died six years ago, a friend introduced me to OLLI. How it has transformed my life! Since then, I have taken classes each quarter and have based my travel plans around its schedule. At first, I took classes that played to my strength as an English major at Cal, but then I stretched myself and began signing up for classes that challenged me and expanded my horizon.  I have taken classes in medical ethics, philosophy, law, Russian culture, the symphony, Scandinavian film and literature, rock and roll and so many more. Many Cal professors teach these classes. For a Cal Alum, OLLI is a real treat.  The campus atmosphere pervades our classes. For anyone who always dreamed of being a perpetual student, OLLI is for you-- learning opportunities in a myriad of areas and no tests!  What could be better than this?
Robin Olivier, BA '65