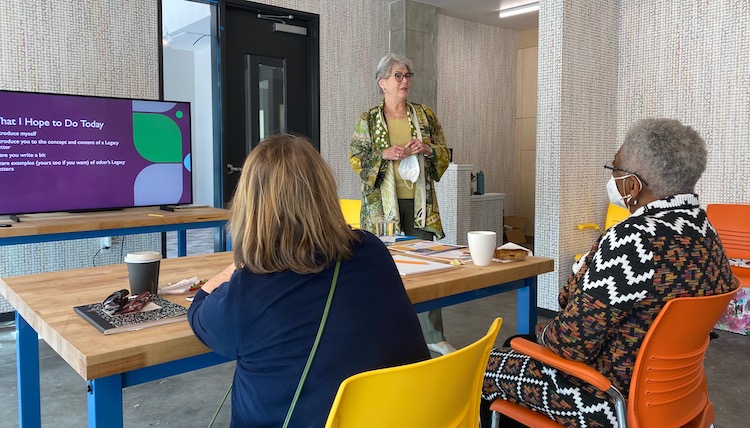 The Vital Aging Group and Salon are monthly gatherings that bring OLLI @Berkeley members together in community to discuss and reflect on issues of particular significance to older adults. 
Each month features a different theme. Senior housing options, sleep, stories of retirement, solo aging, and how to get the best medical care are just some of the many topics explored over the past few years. 
The Group meets online on the first Thursday of every month, from 3:30–4:30 PM (PT) and the in-person Salon meets the following Tuesday, also from 3:30-4:30 PM (PT), at OLLI HQ (1995 University Avenue, Suite 365) in downtown Berkeley.
Vital Aging was founded and is led by OLLI faculty member Sara Orem, Ph.D.. Sara has been a life-long student, completing her doctorate just before her 60th birthday. Her dissertation was focused on transformative learning in interpersonal conflict, and her participants were mostly older married couples. Her current focus is on the development and use of positive methods including Appreciative Inquiry in conversations with older adults about living their best lives as they age and change.
All OLLI members are invited to participate in either the online discussion or in-person conversation, or both. Come as you are and whenever you can.
Check our events calendar to review upcoming topics. The links to RSVP are shared in member-only emails and posted in Member Dashboards.