Thursday, Dec. 7, 3:30 PM – 4:30 PM (PT)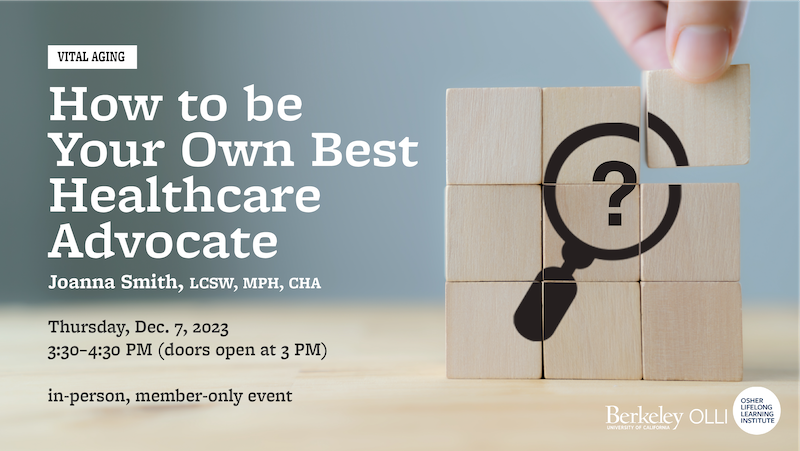 What are your healthcare puzzles? Healthcare is changing constantly, and people are often frustrated by their healthcare teams and medical decision-making. At this month's in-person Vital Aging meetup, Joanna Smith, a medical social worker and healthcare consultant, will explain how to be your own best healthcare advocate and how to advocate for family and friends. She'll offer insights based on her 40 years in the field and answer your questions.
[fully enrolled]
Tuesday, Dec. 12, 2:00 PM – 3:30 PM (PT)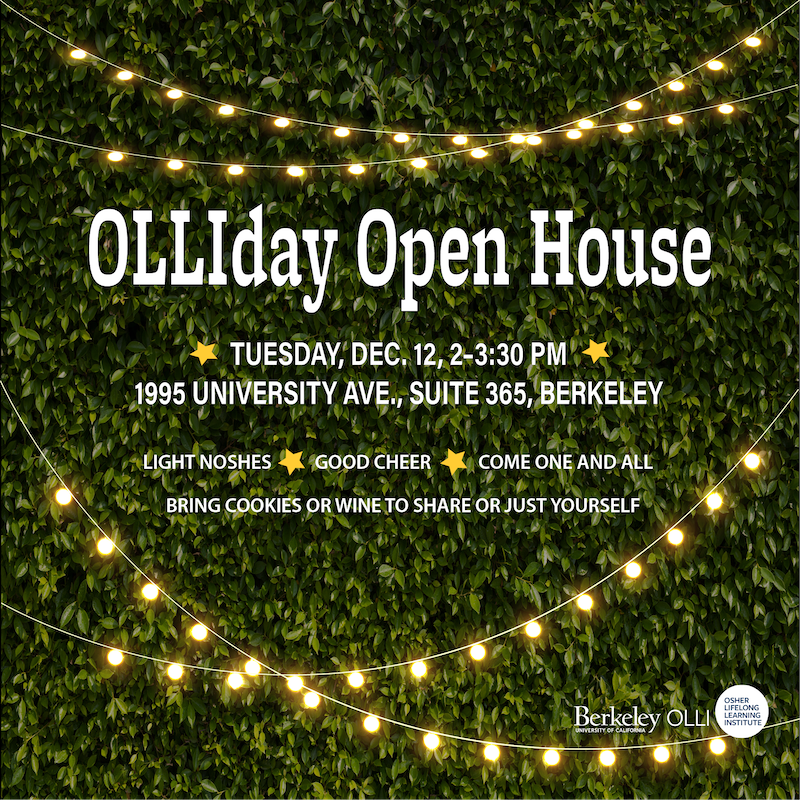 Join us for a festive OLLIday Open House on Tuesday, Dec., 12, 2–3:30 PM, at OLLI HQ (1995 University Ave., Suite 365, Berkeley.) Enjoy light noshes, good cheer and great company. If you'd like, please bring wine or cookies to share ... or just yourself. No need to RSVP. Looking forward to seeing you!
Tuesday, Jan. 16, 9:30 AM (PT)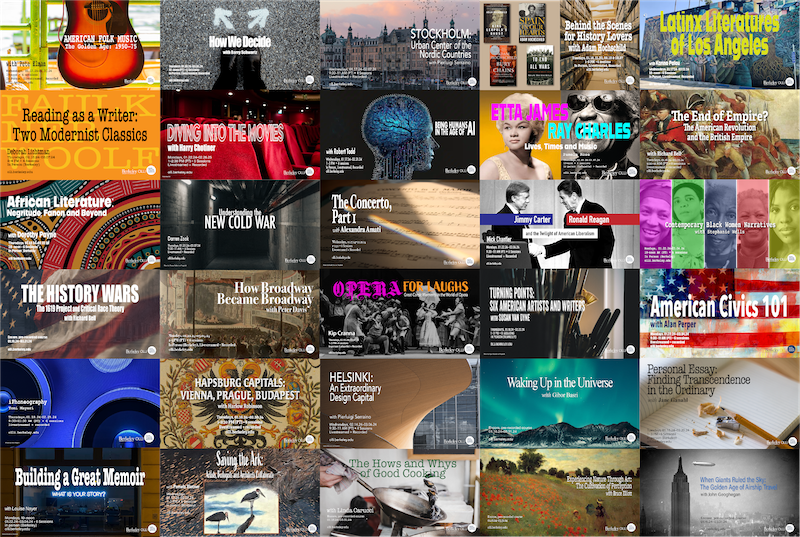 To say we are excited about our winter courses would be an understatement. We are wowed by the range of subjects and the exceptional instructors who will bring them to life. From acclaimed historian Adam Hochschild taking you behind the scenes to share the work and craft that go into writing prize-winning history books, to product and innovation champion Robert Todd discussing how to be human in the age of AI — plus revelatory explorations of Black and Latinx literature, great films (and filmmaking), art, music and more — what you get is one of our hottest winters ever.