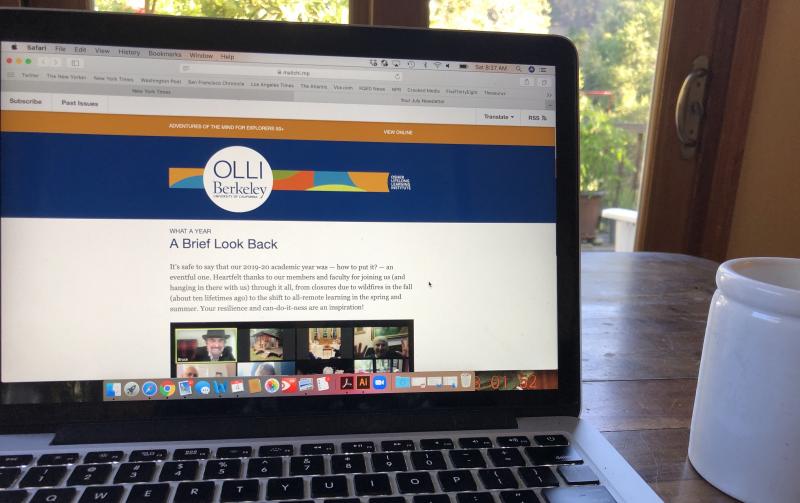 Newsletter & More
"Outlook," our monthly newsletter, is emailed to about 11,000 subscribers and includes news, information, campus and community events of interest, faculty profiles, member voices, and more. We also send out a weekly "Countdown" ahead of each term, which showcases upcoming courses and events. 
Not on our distribution list? Please sign up to stay in the know!
Sign Up for Emails Newsletter Archive
Brochures
Print brochures featuring information about the upcoming term are mailed to OLLI members and Cal alumni in the Bay Area.
Annual Reports
We publish an annual report each fall which provides a place for us to reflect on the past year and to express our gratitude to all of the members and friends whose support of our program helps make everything we do possible.